Hi Loves!
Here is my Holiday Beauty Gift Guide for gifts to give and request this season! ♥
(Click the link or image for more info)
MAC "Keepsakes Plum Eyes" is a beautiful eyeshadow palette that has eight gorgeous purple shades in your favorite finishes, including frost, veluxe, pearl, luster, matte and satin! The shades are: Sensibility, Plum Grand, Taupeless, Magic Moor, Subtly Elegant, Fashion Beat, Nocturnelle, and Shadowy Lady. The palette also includes a double-ended applicator complete with a 213 Fluff Brush and 266 Small Angle Brush. Give your look the royal treatment!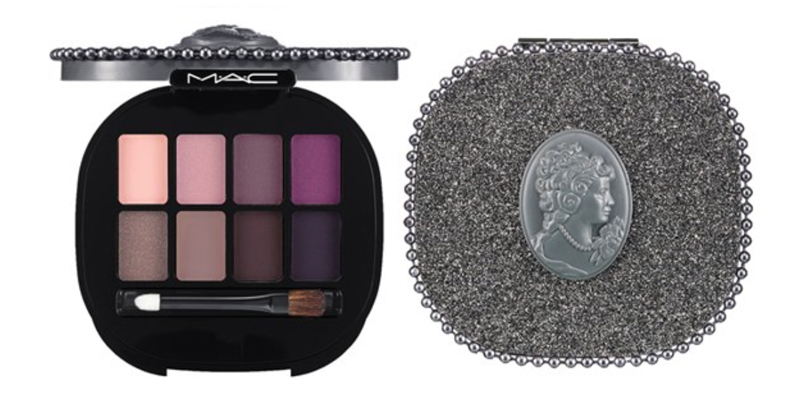 Dior "Backstage Brush Set" features tools created with the expertise of the brand's makeup artists to help you achieve perfect, simple makeup application. This brush set includes: #11 Professional Finish Fluid Foundation Brush Light Coverage,#14 Professional Finish Powder Brush Light Coverage, #21 Professional Finish Eyeshadow Brush, #24 Professional Finish Eyeliner Brush, #31 Professional Finish Lip Brush, and a Brush Case. This set is perfect for any makeup application!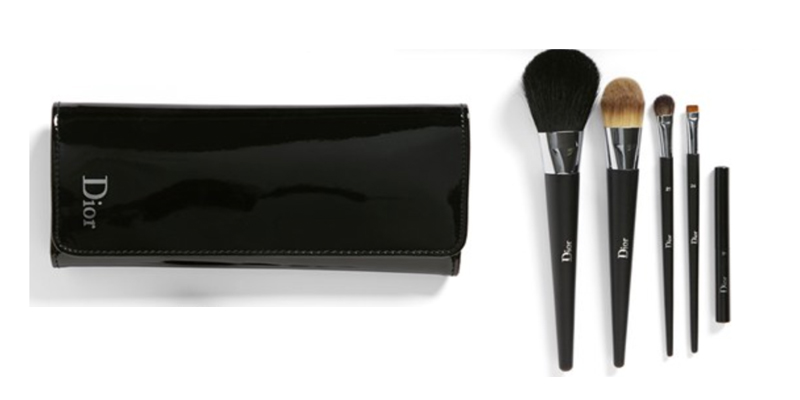 Next on my Holiday Beauty Gift Guide list is the gorgeous Butter London "The Art of Alchemy" Nail Collection! This collection is filled with high-quality tools and professional lacquers so you can create a unique manicure. Each nail lacquer is highly pigmented and offers you consistent coverage and a vitamin formula that promotes nail strength. The quick-drying, chip-resistant formulas are created without formaldehyde, toluene or DBP. It's color without compromise. This collection includes: Cotton Buds Nail Lacquer, Brown Sugar Nail Lacquer, Pillar Box Red Nail Lacquer, Chocka Nail Lacquer, Goss Nail Lacquer, Full Steam Ahead Nail Lacquer, Dotting Tool and Long Striping Brush. I love them all! 😉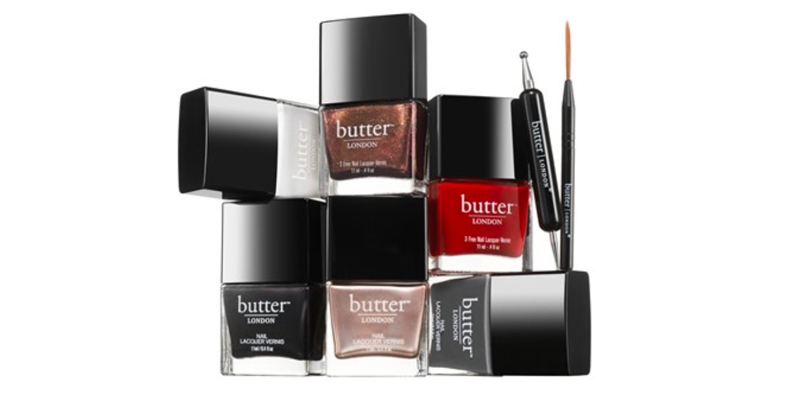 Laura Mercier "Mini Lip Glacé Set" gives lips that extra sparkle, gloss and shine this season! This is a sampler of five mini Lip Glacés ranging from bare pink to pink pop. Shades include: Pink Pop, Wildflower, Tulip, Bare Pink, and Angelic. This set is perfect for everyone!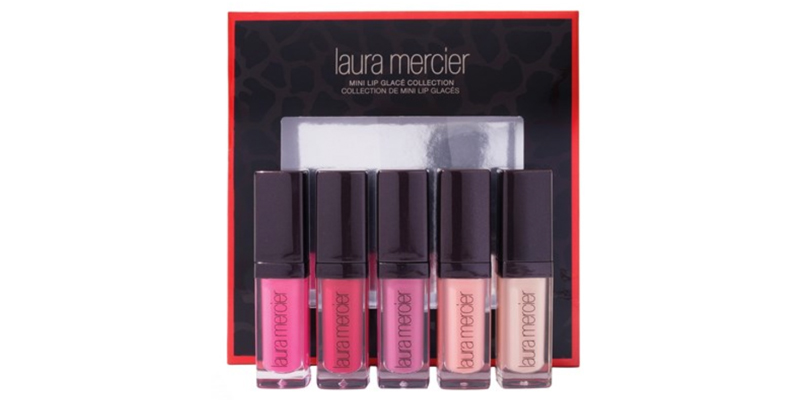 Bobbi Brown "Deluxe Eye & Lip Palette" is filled with an array of lip colors and eyeshadows for a range of subtle to standout looks that work with any skin tone. The double-decker palette is perfect for anyone who wants a little flexibility with their makeup application.
This beautiful eyeshadow palette includes: Ivory Eyeshadow (a creamy white), Sandy Rose Metallic Eyeshadow (a silver plum mauve), Chiffon Sparkle Eyeshadow (a pale gold), Antique Rose Eyeshadow (a rosy brown), Malted Eyeshadow (a soft grey-brown), Bronzed Pink Metallic Eyeshadow (a midtone shimmering pink), Cream Metallic Eyeshadow (a midtone shimmering pink), and Black Chocolate Eyeshadow (a rich black brown).
The lip shades are Pink Sequin Creamy Lip Color (a sheer pinky peach), Pale Mauve Creamy Lip Color (a sheer pink mauve), Blue Raspberry Creamy Lip Color (a blue raspberry pink), Black Cherry Creamy Lip Color (a rich berry red), Pale Beige Creamy Lip Color (a nude pinky beige), Coral Pink Creamy Lip Color (a bright warm pink), Rose Garden Creamy Lip Color (a midtone shimmer rose) and a Mini Eyeshadow and Lip Brush. This is a must have gift set!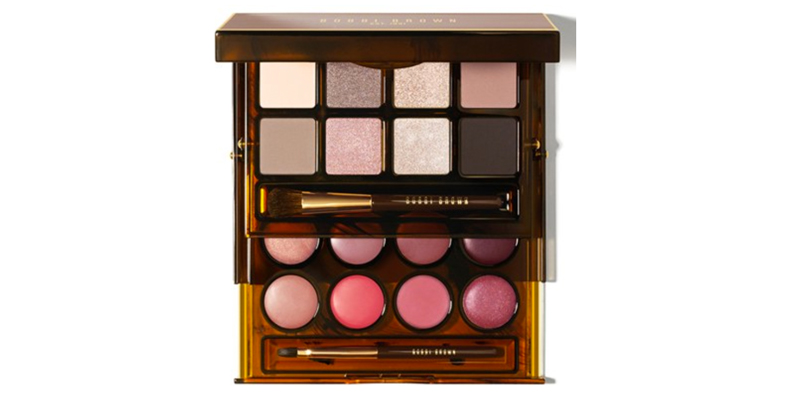 This is one of my favorite sets listed in my Holiday Beauty Gift Guide! ♥ NARS "Laced with Edge – Modern Future" Roman Holiday Lip, Cheek & Nail Set is striking and anything but straight-laced! François Nars projects a bold new design for the future of feminine with his Laced With Edge Collection. The Modern Future Roman Holiday Set is a prism of pigments for your lips, cheeks and nails in the brand's iconic pink tone. This set includes: Full-size Lipstick in Roman Holiday (pretty pastel with the most delicate hint of pink), Mini Blush in Roman Holiday, and a full-size Nail Polish in Roman Holiday (shimmery begonia pink). Love it!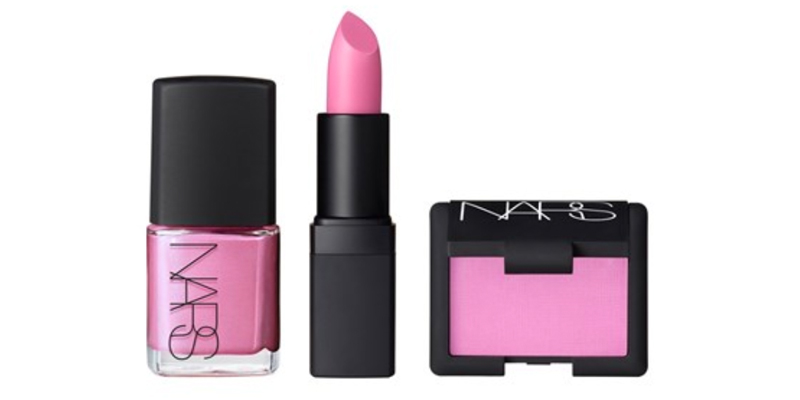 Philosophy "Making Spirits Bright" Duo is so fun! This season, Philosophy's Holiday Collection is all about making spirits bright! The limited-edition duo contains two wonderfully scented shampoo, bath and shower gels that work together to cleanse and nourish skin. The multitasking formulas richly lather in the shower and generously foam in the bath. This holiday duo includes: Holiday Lights Aglow shampoo, shower gel and bubble bath and Twinkle Berry shampoo, shower gel and bubble bath. Ooooo sparkle! 😉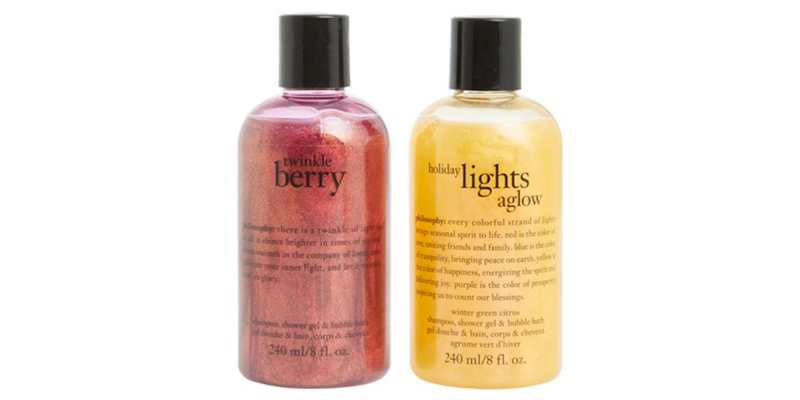 Charlotte Tilbury "The Rock Chick" is a fabulous set of products by Charlotte Tilbury tucked inside a complimentary makeup bag printed with kisses taken from some of the most iconic women in fashion. This set includes: Luxury Eyeshadow Palette in The Rock Chick, Feline Flick Eyeliner in Panther, Full Fat Lashes Mascara in Glossy Black, Cheek to Chic Blush in First Love, Lip Cheat Lip Liner in Iconic Nude, K.I.S.S.I.N.G Lipstick in Nude Kate, Lip Lustre Lip Gloss in Blondie and a makeup bag.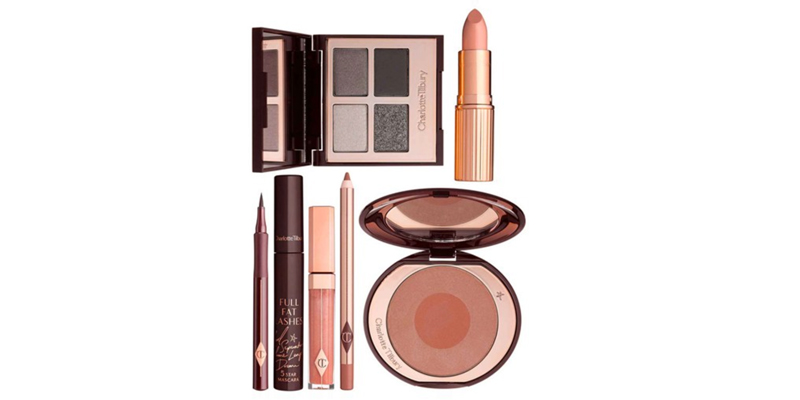 Chanel "Double Infidelity" Lipstick & Nail Set includes tone-matched pairs of lipstick and nail polish. Seven shades presented in a limited-edition case. This beautiful set includes: ROUGE ALLURE Luminous Intense Lip Colour in Indecise, Seduisante, Exaltee, Melodieuse, Coromandel, Pirate and Envoutante. LE VERNIS Nail Colour in Ballerina, May, Rose Exuberant, Tapage, Coromandel, Pirate and Charivari. ♥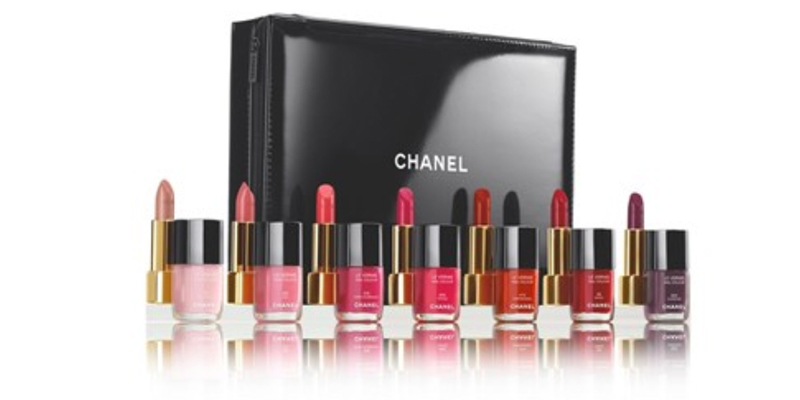 Burberry Beauty "Gold Glow" Fragrance Luminizing Powder is so amazing! What's a Holiday Beauty Gift Guide without a little shimmer?! Burberry Beauty Gold Glow Fragrance Luminizing Powder is a golden luminizing powder infused with notes of My Burberry, the new fragrance for women. It creates a glowing radiance and is formulated with ultra-fine powders that give a gorgeous silky smooth texture.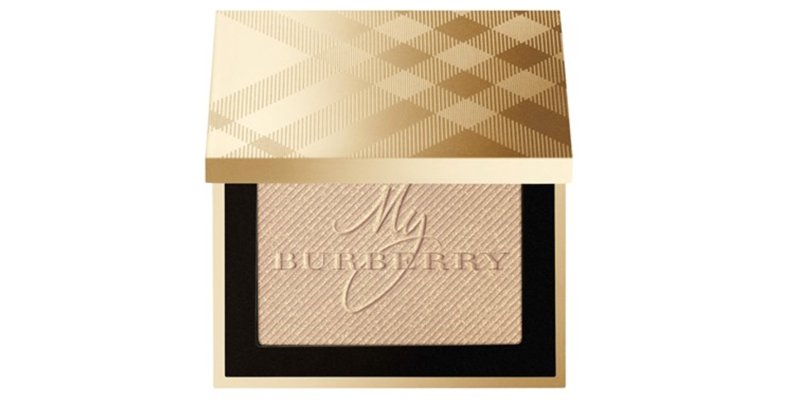 Tom Ford Eyeshadow Quad in "Titanium Smoke" features four complementary shades that give you a range of looks from bold to smokey, or sexy to subtle. Each features four different finishes too, from a sheer sparkle to a satin to a shimmer to a matte so you can wear each alone or mix and match for an unforgettable look. This eyeshadow palette is perfect to add a little glam for the holidays!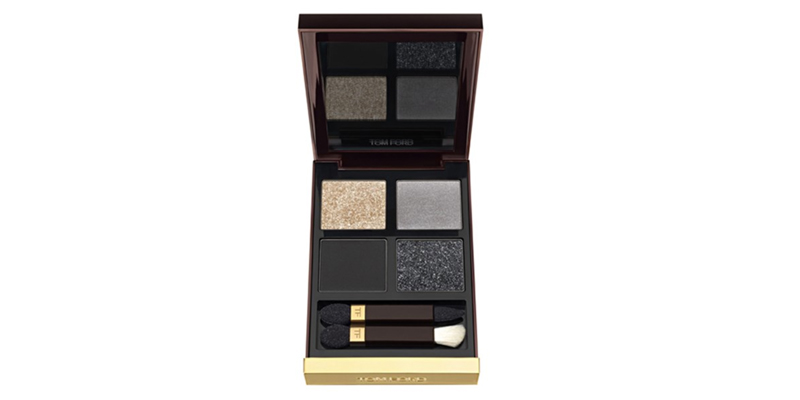 Philosophy "Holiday Handbook" Hand Cream Trio is amazing to keep your hands hydrated during the winter months! This is a limited-edition trio of hand creams all with festive scents. Each features an ultra-rich formula loaded with shea, mango and cocoa butters that nurture and soften dry hands, while natural oils and antioxidants moisturize and help protect skin against environmental attack. Your hands are left feeling super soft and smooth and never greasy. This trio includes: Peppermint Stick hand cream, Fresh Cream hand cream, and Cranberry Medley hand cream. These smell amazing! 😉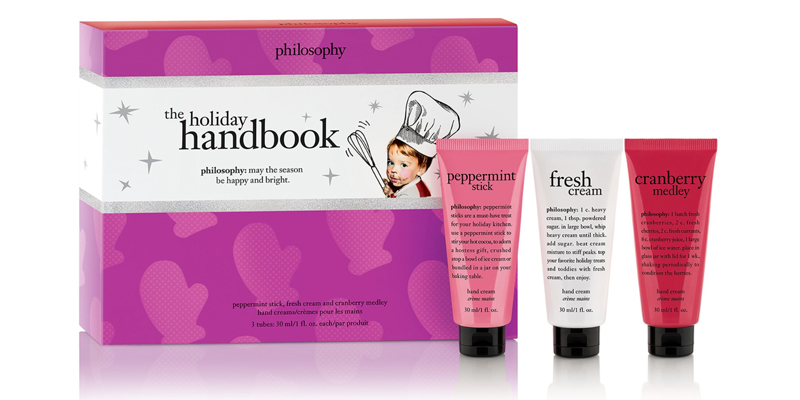 Michael Kors "Glam Jasmine" Deluxe Set is a new fragrance and body collection featuring scents that take you from weekend chic to center stage. Glam Jasmine is filled with a bouquet of the fragrance's namesake flower with additional touches of warm woody notes and sparkling citrus accents, creating a feminine, head-turning fragrance. This set includes: Eau de Parfum Spray, Eau de Parfum Rollerball, and Indulgent Body Crème. I love MK! ♥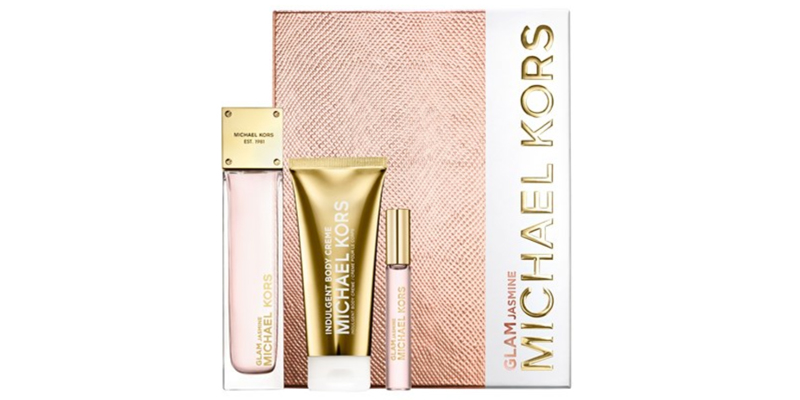 I hope you have a fabulous holiday season! Happy Shopping!
♥ Debra Johnson Makeup Artist Orange County, California
Don't forget to share, comment, and subscribe!
SUBSCRIBE TO MY BLOG!