Hi Loves,
I started a new video serious called Q&A! I posted on social media letting you know that I was thinking of doing this and received a large response of makeup artistry questions. Thank you so much for sending those in! In this video, I'm going to respond to the question, "What are the best nude lip liners?" I will respond with my favorite lip liners that I like to use on set while working and also add in some personal favorites.
As promised on my video, here is the product list.
Bobbi Brown Lip Pencil – Beige
A light warm beige in a velvety formula that give lips a natural look. This pencil comes with a sharpener. I like to line the lips first, fill them in with the pencil, then add a lipstick or gloss on top for longer staying power.
Nudestix Intense Matte Lip + Cheek Pencil – Tamed
This is a soft creamy matte lipstick, lip liner, and cheek blush in one. It's a long wearing formula that is waterproof. The pencil comes in a box with a little mirror on the top of the box and a pencil sharpener.
Sigma Beauty Lip Base – Indulgent
The shade is described as a "flushed lip" color. You can line your lips with the point and call also fill in the whole lip using the edge. It's function is to amplify the color that is on top of it.
Sephora Rouge Gel Lip Liner – The Nudest
From the website: This first to market creamy gel lip liner is softer than a traditional liner. It is formulated with a gel cream finish for an enhanced, smooth look without dullness. The unique, soft texture of the non drying formula glides over every curve with east to create a fuller look and a color matched base for lipsticks. The liner also comes with a built in sharpener for easy application anywhere.
Urban Decay – Naked
This lip pencil contains vitamin E to nourish the skin and provide a smooth application. It glides on smoothly and helps with feathering.
MAC – Subculture and Naked Liner
This pencil is for shaping, lining, and filling in lips. I recommend using a chapstick or lip balm if you feel this pencil is a bit on the dry side. I wear the Subculture shade often and is my personal go to lip liner! ♥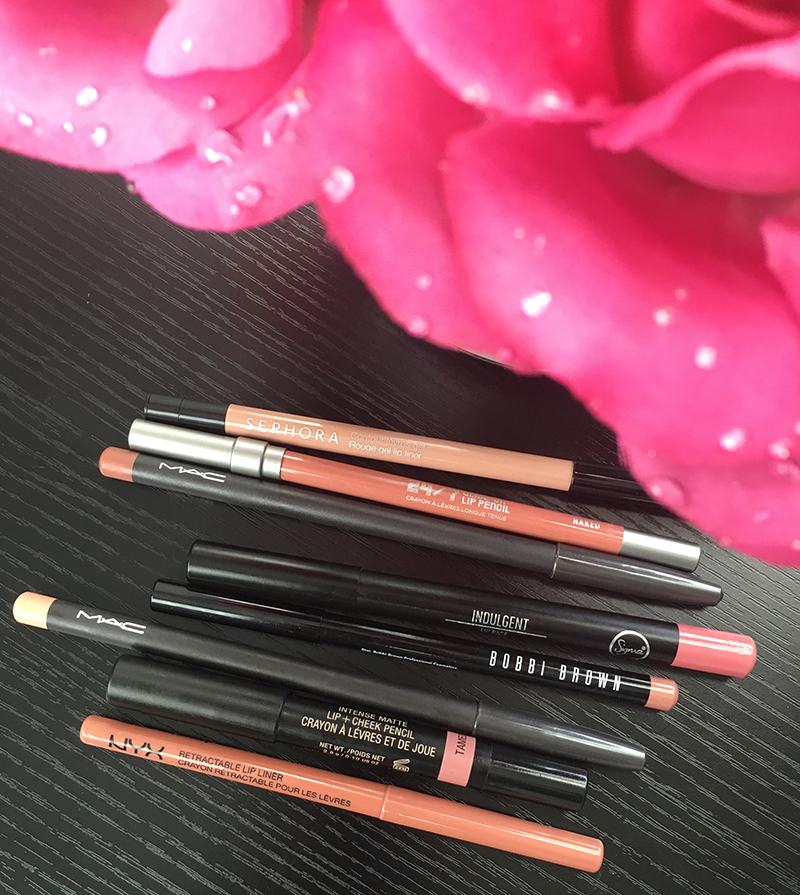 Here is the Best Nude Lip Liners video:
Promo Codes:
Shop Sigma Beauty
Use code SIGMA2016 for 10% off the entire order
Free US shipping on orders $50+
When filming, I like to use the Diva Ring Light Super Nova and Rode Video Mic Pro.
Some are affiliate links.
♥ Debra Johnson Makeup Artist Orange County, California
Don't forget to share, comment, and subscribe!
SUBSCRIBE TO MY BLOG!