February Favorites 2016
Hi Loves,
I've been using these makeup products a lot on set and they have quickly become some of my favorite items. I thought I'd share my current makeup faves with you and film a February Favorites 2016 video.
Sigma Beauty Warm Neutrals Eyeshadow Palette – This eyeshadow palette consists of 12 neutral eyeshadow shades that you can create a natural or dramatic eye makeup look. This collection features different finishes in matte, frost, sheen, duo-chrome, and shimmer.
Bobbi Brown BBU Palette – This is a corrector, concealer, and foundation palette all in one and perfect for a makeup artist like myself. There are 13 correctors, 14 shades of concealers, and 20 shades of the foundation stick. This palette is perfect for photoshoots, weddings, and runway shows.
Beauty Blender Micro Mini – This sponge is great for concealing, highlighting, and contouring. I have been using this micro mini beauty blender often on set and am just in love with how well it has been working! It's great for inner eye corners, under the eye, lids, brow bone, sides of nose, top of cheeks, etc.
Evian Facial Spray I've been spraying my beauty blender with this facial mist instead of running it under the sink. It also improves the performance of cosmetics and is very hydrating for the skin.
Beauty Blender  Blender Cleanser Solid – I love cleaning my beauty blender with this cleanser. It's great for travel and makeup artists like me that are on the go. I don't have to worry about spilling it in my kit since it's a solid cleanser. This cleanser has a lavender fragrance.
MAC 133 Small Cheek Brush This brush is made with white goat fibers and is very soft, fluffy, and great for blending. This makeup brush is a staple in my pro makeup kit.
Laura Mercier Secret Brightening Powder – I use this powder to set under eye products such as concealer and corrector. The powder provides a light and bright look. It's not to be used all over the face, just under the eye. My tip for using this powder is to lightly pat under the eye, don't sweep.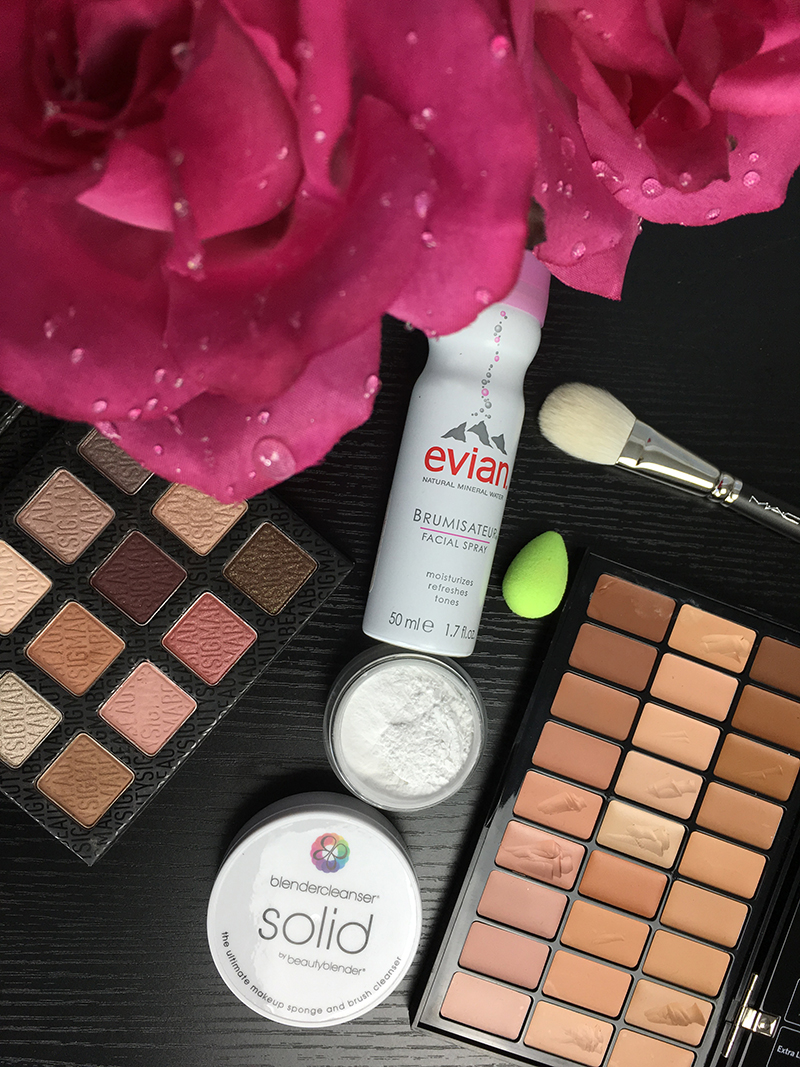 Here is my February Favorites 2016 video. I hope you like it! ♥
Promo Codes:
Shop Sigma Beauty
Use code SIGMA2016 for 10% off the entire order
Free US shipping on orders $50+
When filming, I like to use the Diva Ring Light Super Nova and Rode Video Mic Pro.
Some are affiliate links.
♥ Debra Johnson Makeup Artist Orange County, California
Don't forget to share, comment, and subscribe!
SUBSCRIBE TO MY BLOG!