While browsing the Nini Ricci collection, I fell in love with model, Frida Gustavsson's makeup look. Want to get this beautiful look? Read on…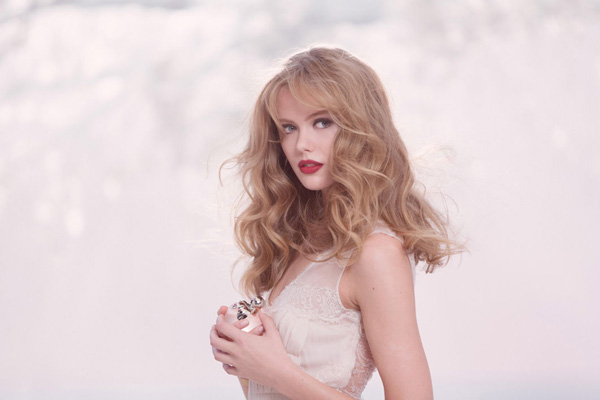 Prep face with moisturizer. Try Hydra Beauty Creme from Chanel.
Apply an eye base to enhance eyeshadow. Use a smokey grey eyeshadow on the lid. For the brow bone, highlight with a light creme eyeshadow. To enhance the eye, place a small amount of grey eyeshadow under the eye.
Use a soft peach blush and apply right to the apples of the cheeks. Make sure to blend.
Apply a high definition foundation such as Make Up For Ever's HD Foundation-Invisable Cover.
Line lips with a red liner. Fill in lips with red lipstick. Try using Paint the Town from the COVERGIRL Queen Collection.
♥ Debra Johnson Makeup Artist Orange County, California
Don't forget to share, comment, and subscribe!
SUBSCRIBE TO MY BLOG!