Rose Gold Makeup Tutorial
Hi Loves,
My friend April came over the other day and I created this pretty makeup look to include rose and gold eyeshadows from the Buxom Dolly's Wild Side Eyeshadow Palette. I paired the look with a pink blush from Sigma Beauty called Modesty. For the lips, I decided to use a lavender shade from Urban Decay called Bittersweet. I tested out the Sigma Beauty Clean Cut Brow Pencil and Duo Brow Powder in the shade Light. They were really nice to work with! To complete the look, I added Ardell Wispies Lashes. These lashes are inexpensive and you can find them at the drug store. Below is a list of products that I used for this look.
Here's the link to this Rose Gold Makeup Tutorial! I hope you like it!
MAC Wipes
MAC Pick Me Up
MAC Bamboo
Buxom Dolly's Wild Side Eyeshadow Palette – Lingerie Lover, Spoiled Sexy,Silk Sheets, Mink Magnet
MAC Fix+
Evian Facial Spray
Beauty Blender – Pink
Bobbi Brown BBU Palette
Bobbi Brown Concealer – Porcelain Concealer
Laura Mercier Secret Brightening Powder
Laura Mercier Translucent Powder
Sigma Brow Goals Brush Set
Sigma E80 Brow & Lash Brush
Sigma Clean Cut Brow Pencil
Sigma Light Brow Powder
MAC Harmony
Sigma Beauty Modesty Blush
Mac Soft & Gentle
Anastasia Beverly Hills Clear Brow Gel
Urban Decay Bittersweet 24/7 Glide-On Lip Pencil
Urban Decay Bittersweet Lipstick
Urban Decay Savage High Color Lip Gloss
Ardell Wispies Lashes
Duo Adhesive
Urban Decay All Nighter Setting Spray
Sigma F03 High Cheekbone Highlighter Brush
Promo Codes:
Shop Sigma Beauty
Use code SIGMA2016 for 10% off the entire order
Free US shipping on orders $50+
When filming, I like to use the Diva Ring Light Super Nova and Rode Video Mic Pro.
Some are affiliate links.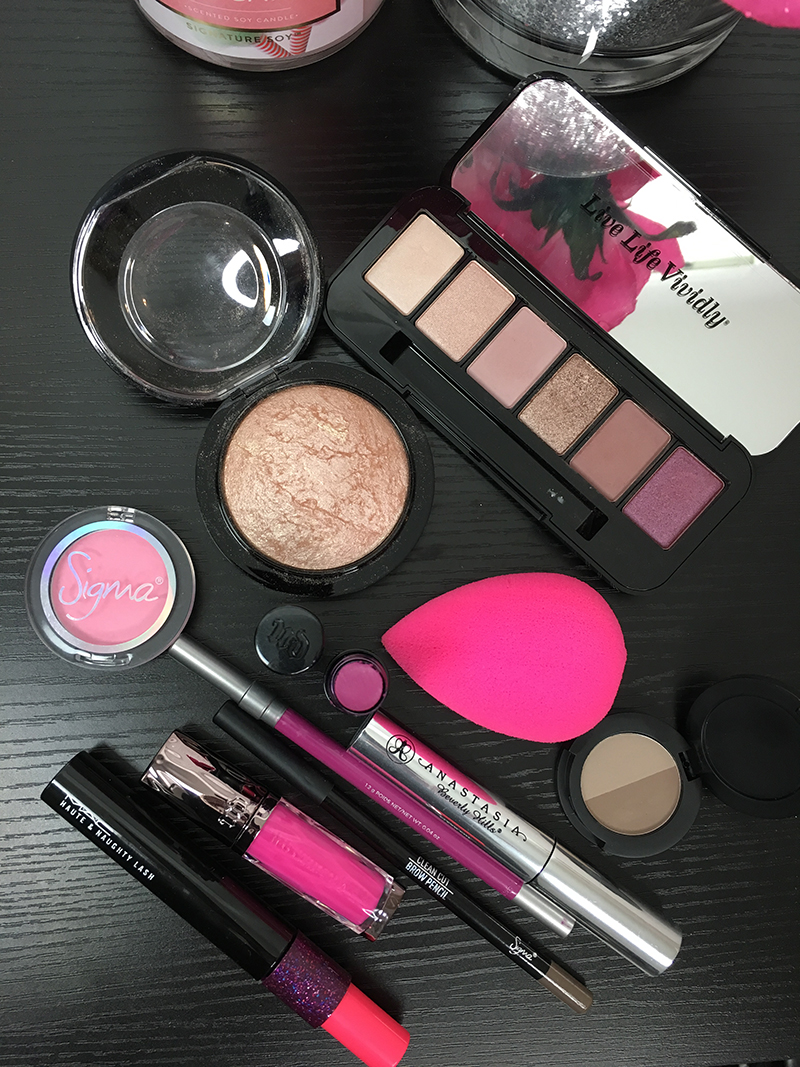 ♥ Debra Johnson Makeup Artist Orange County, California
Don't forget to share, comment, and subscribe!
SUBSCRIBE TO MY BLOG!