May Favorites 2016
Hi Loves,
It's that time again to share my monthly faves. Here's my May Favorites 2016!
I've been really loving the Sigma Eyebrow Pencils. These were created to match most brow hairs and gives a natural effect. I used these for the first time during my Rose Gold Makeup Tutorial and really liked them, so of course I added them to my pro makeup kit. These brow pencils come in four shades: Clean Cut, Dressed Up, Elevate, and Top-Shelf. I like to use the shade Clean Cut for blondes and Top-Shelf for those with dark hair. Dressed Up and Elevate are more medium tones.
The next item on my favorites list is the Lorac Light Source Illuminating Highlighter in the shade Moonlight. This highlighter is infused with anti-aging oxidants and light diffusing pigments to give your skin a luminous glow. Moonlight has a pinkish hue. This highlighter goes on smooth and does not have chunks of glitter. It's perfect to highlight your face to get that lit within look. Lorac currently has 4 shades of these Light Source Illuminating Highlighters in the shades: Daylight, Moonlight, Starlight, and Twilight. I have one so far, but think I should collect all of them! ♥
The last product, Ginkgo's Secret Caring Hand Balm, was sent to me compliments of Rituals Cosmetics USA and is part of the Preen.Me VIP Program. As a professional makeup artist, I'm always washing my hands and my makeup brushes. My skin gets really dry and I find that this hand balm really helps hydrate them. The Rituals website states: This luxurious hand balsam was specially developed to soothe and calm dry hands, leaves your hands feeling soft. It's enriched with Ginseng, the symbol of immortality, and Ginkgo Biloba, which in Japan represents life and strength. It also smells like a spa! I would recommend this to someone that has dry hands like I do. Please note, I am not being compensated to review this product.
So that's it, those are my May Favorites 2016. I hope you find these products useful!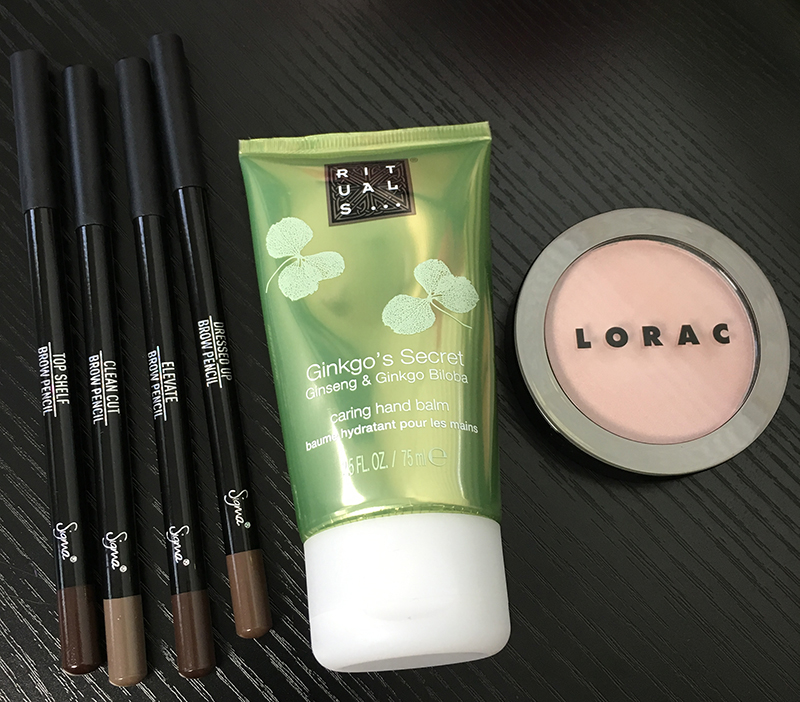 Here's my May Favorites 2016 video:
Promo Codes:
Shop Sigma Beauty
Use code SIGMA2016 for 10% off the entire order
Free US shipping on orders $50+
When filming, I like to use the Diva Ring Light Super Nova and Rode Video Mic Pro.
Some are affiliate links.
♥ Debra Johnson Makeup Artist Orange County, California
Don't forget to share, comment, and subscribe!
SUBSCRIBE TO MY BLOG!