July Favorites 2016
Hi Loves,
I filmed a quick video sharing my makeup favorites that I've been using a lot during the month of July. These products I have used personally and also on set for work. I hope you end up liking these makeup products as much as I do! ♥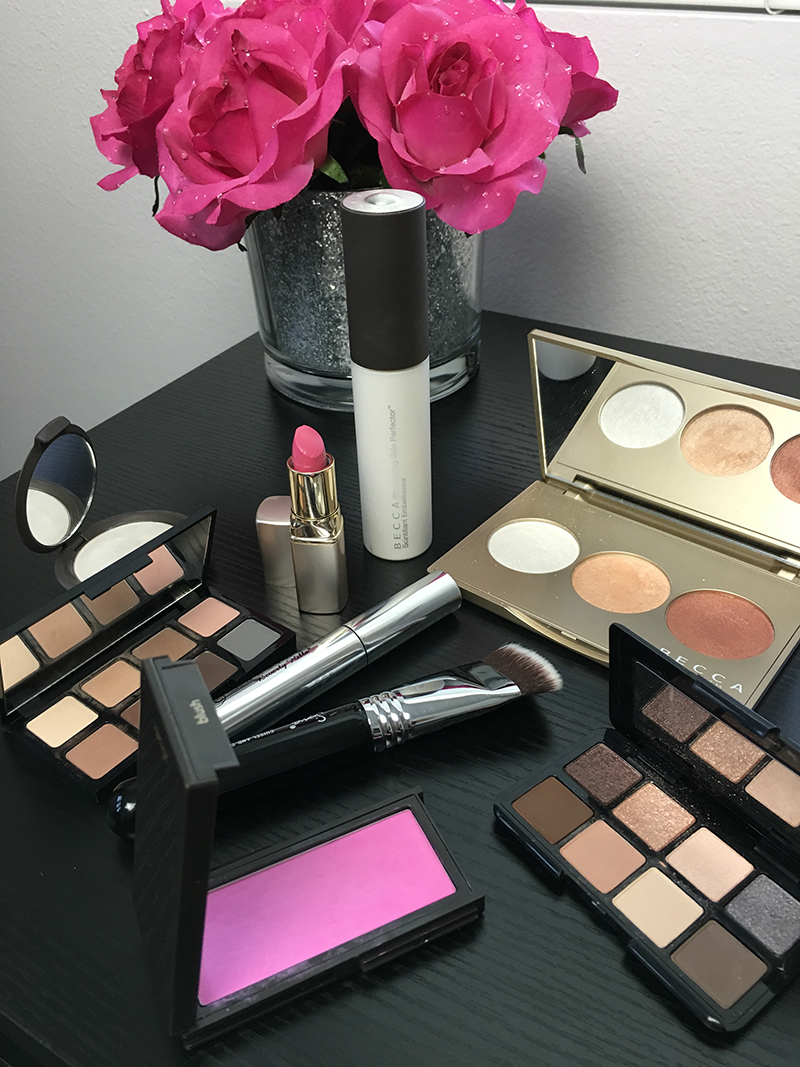 Smashbox Full Exposure Palette – This palette has beautiful universal neutral shades. Great for creating both day and evening looks. I used these eyeshadows in my Fresh Daytime Makeup Tutorial. Take a look at the pretty look I created.
Smashbox Photo Matte Eyes – I recently used this eyeshadow palette in my Smokey Eyes Makeup Tutorial. These shadows blend out beautifully! The travel size palette makes it so convenient to throw in your makeup bag.
Anastasia Beverly Hills Clear Brow Gel – This brow gel is a staple in my pro kit. I use it on both men and women to set the brows. I also use this clear brow gel personally on a daily basis. It helps shape my brows as well as keep them in place.
Sigma Beauty Chisel and Trim Contour F77 Brush – Love this brush for contouring the cheekbones. This brush was designed to evenly apply cream and powder products to the skin for a high definition effect.
Jouer Peony Blush – I love using this pink blush to brighten up my face when I'm wearing a subtle eye look. This blush is highly pigmented; a little bit goes a long way.
Jouer Whitney Lipstick – One of my favorite fuchsia lipsticks! It's very creamy and hydrating on the lips.
Becca Shimmering Skin Perfector Liquid Pearl – I love using this liquid highlighter for a natural glow. Add it to any foundation, moisturizer, or primer.
Becca Shimmering Skin Perfector Poured Pearl – This cream highlighter is great for spot highlighting. Use a beauty blender to apply it for a seamless look.
Becca Shimmering Skin Perfector Powder Pearl – For an intense highlight, use this powder on the tops of the cheekbones, the cupids bow, and brow bone.
Here's my July Favorites 2016 video:

Promo Codes:
Shop Sigma Beauty
Use code SIGMA2016 for 10% off the entire order
Enter code makeupbydebra for 10% off
Free US shipping on orders $50+
When filming, I like to use the Diva Ring Light Super Nova and Rode Video Mic Pro.
Some are affiliate links.
♥ Debra Johnson Makeup Artist Orange County, California
Don't forget to share, comment, and subscribe!
SUBSCRIBE TO MY BLOG!