Wedding Planning Season! I'm happy to share that my makeup work was featured on the cover of COAST Magazine February Issue in addition to a five page bridal fashion spread! I must say that I was thrilled with excitement to be working with such an amazing team and shooting at the beautiful Mission Inn located in Riverside, California.
I would like to thank Ralph Palumbo, the photographer for this shoot, for inviting me to be part of his team. It has been an amazing experience to shoot an editorial piece like this one! Also, thank you to Shonna Guinn, hairstylist from Legends Ladera Ranch Salon, Rebecca Salimpour from Natural Charms, who created a stunning flower arrangement seen in this photo, Lacy James from Next Models for looking fantastic, Enzoani for the gorgeous wedding dress, and finally, a special thanks to Taylor Palumbo, Assistant Photographer, for assisting with everything from flowers, to wardrobe, to lighting.
I must admit that I truly enjoy being a Makeup Artist in Orange County, California. The possibilities are endless! More photos of this experience to come!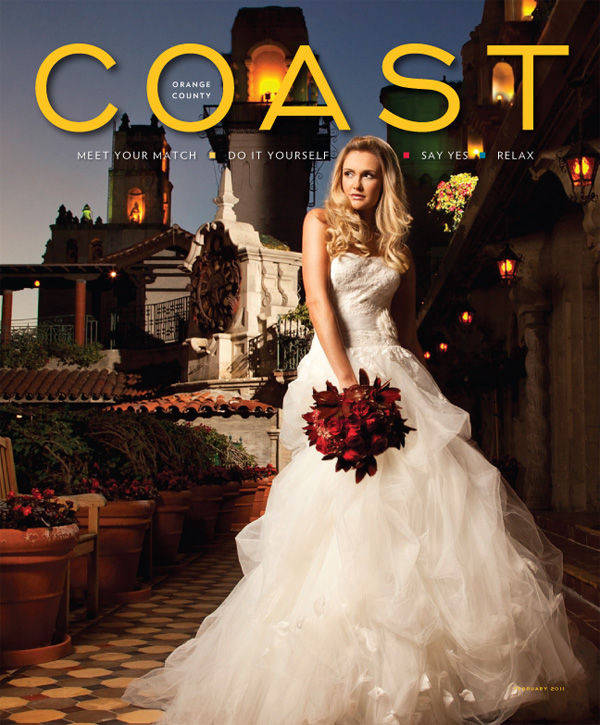 ♥ Debra Johnson Makeup Artist Orange County, California
Don't forget to share, comment, and subscribe!
SUBSCRIBE TO MY BLOG!