Hi Loves!
Let's talk about the no makeup makeup look! This look is very on-trend right now, especially since it's getting a little warmer out. I had such a fun time creating this makeup look for gorgeous model/actress Brittaney (photo below) during a photoshoot and thought I'd share it with you. This look is just perfect for a summer day at the beach or pool! 😉
Here's how to get this flawless no makeup makeup look (photo below):
1) Start by prepping the eye with a base like the Eye Priming Perfector from Becca. This eye primer creates an invisible canvas for long-wearing, non-creasing eyeshadow. The Translucent shade works well with light to medium skintones, while the Tinted shade works well with medium to dark.
2) From the NARSissist Eyeshadow Palette sweep the shade Nepal (soft rose) on the lid and Bellissima (beige) on the brow bone. In the crease, apply the shade Bali (neutral brown) for added definition. This eyeshadow palette contains 15 beautiful colors that can be used for multiple makeup looks!
3) Curl lashes and choose your favorite waterproof mascara. If you have a favorite mascara that isn't waterproof, try using Anastasia Beverly Hills Lash Genius, which is a waterproof topcoat that instantly waterproofs, refreshes and protects any mascara all day. This is a lightweight formula that glides on smooth, dries quickly and gives your lashes a touchably soft lacquer finish that lasts. Love this product! ♥
4) After moisturizer, apply foundation. I like the Velvet Foundation by Burberry for this no makeup makeup look. This foundation is a weightless gel formula which provides a flawless long lasting finish and has UV filters that protect skin from damaging environmental exposure. Burberry's Velvet Foundation also contains emollient oils and an amino-acid derivative for continuous hydration. The ingredient wild rose provides additional moisturizing benefits.
5) Before filling in the brows, I like to groom them with the Sigma Beauty Brow Expert Kit. This kit contains a collection of seven fundamental tools and tints needed to arch, shape and groom the brows. I then used an eyebrow pencil in the shade Lingering by MAC to fill in Brittaney's brows.
6) Dust a peachy blush onto the apples of the cheeks. The shade Cocktail Peach by Dior is just gorgeous for this look! This blush blends perfectly and is beautiful on all skin tones. Cocktail Peach provides a natural healthy glow to the cheeks! Love it!
7) To complete the look, line lips with a nude lip pencil and apply a nude lipstick. One of my favorite nude lipstick shades is called Pas du Tout by Tory Burch. Pas du Tout is Tory's signature pinky-nude hue that coats lips in a sheer veil of color that's universally flattering. I just love the elegant gold and orange case! ♥
Try out this no makeup makeup look and let me know what you think! Please note, actual products can be found by clicking on the links and photos within this blog.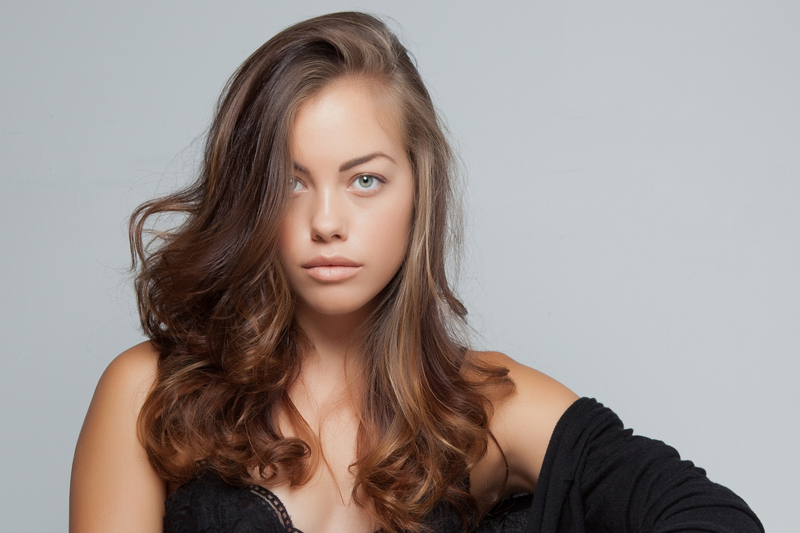 ♥ Debra Johnson Makeup Artist Orange County, California
Don't forget to share, comment, and subscribe!
SUBSCRIBE TO MY BLOG!