Sunburst Makeup Look
Hi Loves,
I created this pretty Sunburst Makeup Look on my friend Courtney to make her hazel green eyes pop! To create this look, I used the shade Gash from the Urban Decay Vice LTD Reloaded palette and placed this color right on her lid. To warm up the crease, I used the eyeshadows Texture and Rule by MAC. I highlighted her brow bone, inner corner of the eyes, and cheek bones with Mary Lou Manizer by The Balm. This is such a gorgeous highlighter! To get glowing skin, I mixed a few drops of The Glow Enhancer by Elcie Cosmetics into the foundation and applied with a Beauty Blender. For blush, I used this pretty peachy gold shade called Trace Gold and applied it to the apples of her cheeks. To complete the look, I paired a lipstick called Lillium from the Stila Sunrise Splendor Convertible Color Dual Lip & Cheek Palette with Sigma's Steady Glow Lip Vex. To set the look, I sprayed the Urban Decay All Nighter Setting Spray evenly. Below is a list of products I used for this look.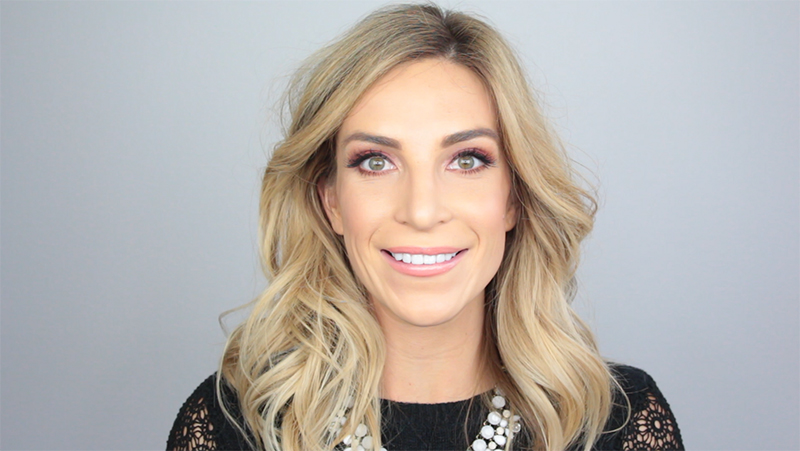 MAC Wipes
MAC 190 Foundation Brush
MAC Vanilla
MAC 217 Blending Brush
MAC Texture
MAC Rule
Urban Decay Vice LTD Reloaded – The shade I used is Gash
MAC 239 Eye Shader Brush
The Balm Mary Lou Manizer
MAC 219 Pencil Brush
MAC Blacktrack Gel Liner
MAC 266 Small Angle Brush
Elcie Cosmetics The Glow Enhancer
Beauty Blender Pink
Bobbi Brown BBU Palette
MAC 242 Shader Brush
Laura Mercier Translucent Powder
Sigma Beauty E50 Large Fluff Brush
Sigma E80 Brow and Lash Brush
MAC Lingering Eye Brow Pencil
Anastasia Clear Brow Gel
MAC 109 Small Contour Brush
MAC Harmony Blush to Contour
MAC 116 Blush Brush
MAC Trace Gold Powder Blush
Sigma F03 High Cheekbone Highlighter Brush
MAC Subculture Lip Liner
Stila Sunrise Splendor Convertible Color Dual Lip & Cheek Palette – Lillium
Sigma Steady Glow Lip Vex
MAC Haute & Naughty Mascara
Ardell Long Individuals
Urban Decay All Nighter Setting Spray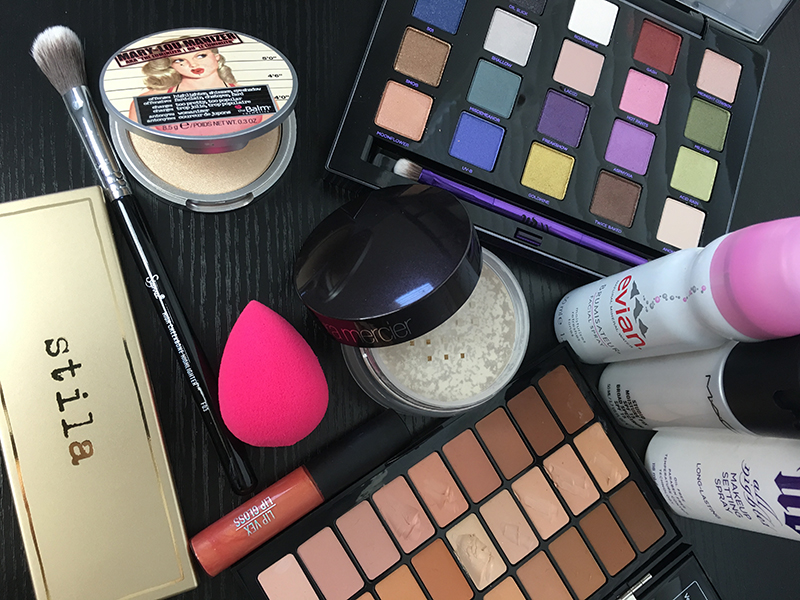 Watch a step by step tutorial of this Sunburst Makeup Look!

Promo Codes:
Shop Sigma Beauty
Use code SIGMA2016 for 10% off the entire order
Free US shipping on orders $50+
When filming, I like to use the Diva Ring Light Super Nova and Rode Video Mic Pro.
Some are affiliate links.
♥ Debra Johnson Makeup Artist Orange County, California
Don't forget to share, comment, and subscribe!
SUBSCRIBE TO MY BLOG!