It's always so fun to do makeup for a photoshoot! I thought I'd share a few "behind the scenes" spring floral photos with my readers and give an insight to a day in the life of a Professional Makeup Artist. This was a floral themed shoot for Spring. Think flowers in the hair, romantic and colorful clothing, champagnes and golds for the eyes and a nice pop of color for the lips. The team got together to discuss locations, clothing options, hair ideas, and specific makeup looks that would blend into an end result of absolutely stunning photos! Yes, it takes an entire team of incredibly talented people to make this happen. This team consisted of photographer Norm Lao, Model Kristina Marie, Hair Stylist Shannon Hay, Wardrobe Stylist Sunshine Harding, and me…Makeup Artist Debra Johnson.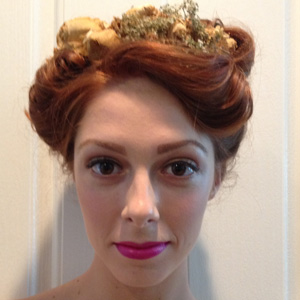 The first makeup look is one of my favorites! I chose a soft gold eye shadow for Kristina's lid, carved a mid tone brown color into the crease, and then added a dust of champagne eye shadow into the corner. To enhance the eye, I used black gel liner on top and a lash plumping mascara for the eye lashes. Brows are bold using a medium brown eyebrow pencil to define. Cheeks are soft in a peachy pink. The lip, which I just love, is striking in a bright pink hue. Skin is kept dewy for a fresh Spring look!
Hair was then styled with yellow florals placed just right into this gorgeous updo. A beautiful white sundress was fitted to perfection. Then off to a lush green location for the shoot! A few quick touch ups were made once Kristina was in place and Norm captured the first floral look.
As the day went by, the team created different looks with quick makeup, hair, wardrobe, and location changes. It was so fun to see our hard work come together! I'm excited to share one of the final photos from the shoot (image below), shot by photographer Norm Lao.
I had a fabulous time doing makeup for this photoshoot and will be sure to share more "behind the scenes" photos soon!
♥ Debra Johnson Makeup Artist Orange County, California
Don't forget to share, comment, and subscribe!
SUBSCRIBE TO MY BLOG!